Organic Outreach® is about living the kind of life that naturally draws people to Jesus.
Organic Outreach® is all about sharing our faith in a way that is authentic, real, and feels natural to the people around us.

Organic Outreach International exists to equip as many churches and Christian organizations as possible to create a culture that mobilizes and trains every believer to share the Gospel in natural ways so that the world comes to know Jesus.

We accomplish our mission through teaching, coaching, and equipping movement leaders, regional leaders, denominational leaders, and church pastors and providing original resources to create and sustain a culture of sharing the Gospel in natural ways.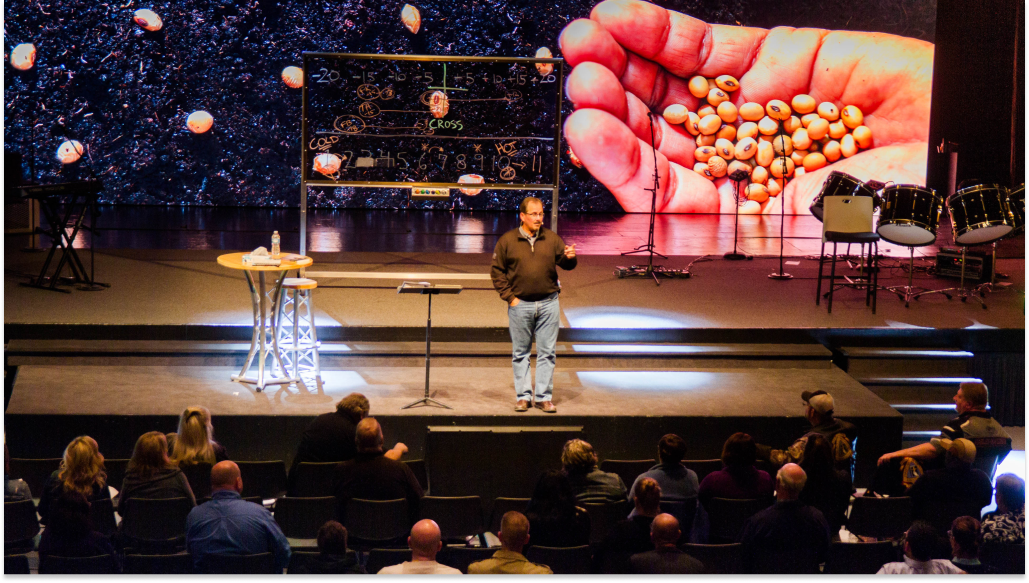 Executive Director
Walt Bennett
President and Founder
Kevin Harney
Director of Communications
and Teacher
robin maguire
Director of Development
and Partner Relations
blake kelly
Administrative Assistant
erika atkins
Teacher and Trainer
liz bennett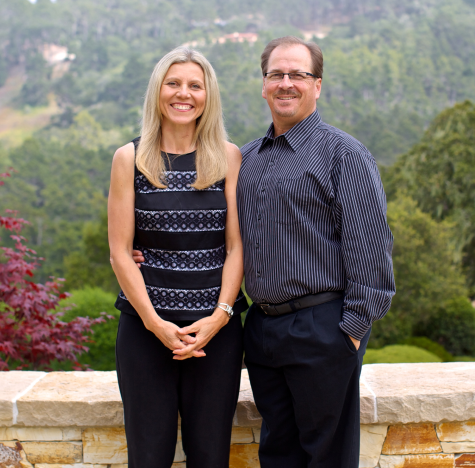 Organic Outreach International is a registered 501(c)(3) organization, which began as a ministry of Shoreline Church. In 2009, Rev. Dr. Kevin G. Harney and his wife Sherry felt the call to move to California to serve at Shoreline Church in Monterey. For decades, they had been living out the principles of Organic Outreach in their personal lives and ministry. Once he had his feet firmly planted on the ground at Shoreline, he began a cultural transformation of the church based on the Organic Outreach series of books.
In 2008, Kevin published the first book in the Organic Outreach series: Organic Outreach for Ordinary People: Sharing Good News Naturally. In 2011, at the urging of his peers, Kevin published Organic Outreach for Churches: Infusing Evangelistic Passion into Your Congregation, a guidebook for leading transformational change in churches. Organic Outreach for Families: Turn Your Home into a Lighthouse, co-written by Sherry, followed in 2012. Organic Disciples: Seven Ways to Grow Spiritually and Naturally Share Jesus and the accompanying study guide were published in 2021 to much acclaim.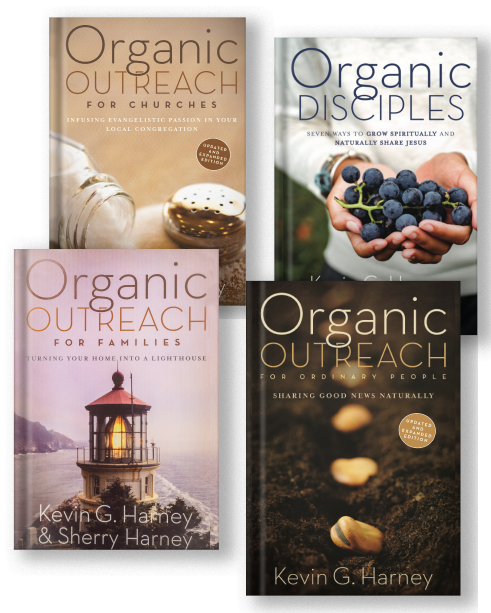 In 2012, a two-day Organic Outreach Intensive Training was added to Shoreline Church's Organic Outreach Conference. This was designed to equip pastors and other church leaders to change the culture, or "Operating System" of their churches. The goal of this new culture is to engage every church member in personal evangelism in ways that are natural to each individual. As this training was tailored for pastors and church leaders, a key mantra that was iterated throughout the two days was "You cannot lead what you do not live."
In 2015, due to a growing demand for teaching and coaching of Organic Outreach principles outside the venue of the annual conference, and with Kevin being committed to a primary focus of leading a local church, the decision was made to start a ministry specifically to serve this purpose. On January 1, 2016, Organic Outreach International was launched under the leadership of Walt Bennett, a corporate executive who left the last step in his trajectory toward being the president of a property/casualty insurance company because God had placed a call on his life that was far too clear to ignore.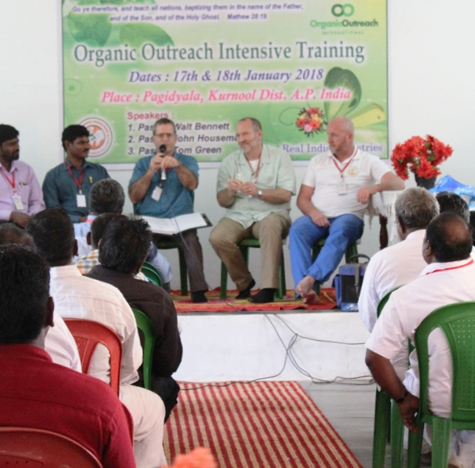 With the demand for training and coaching continuing to grow beyond the budgeted amount Shoreline Church could accommodate, the decision was made to launch Organic Outreach International as a separate entity. We incorporated on May 1, 2019 and officially received our 501(c)(3) designation in December 2019.

Organic Outreach International works to train, coach, and equip movement leaders, regional leaders, denominational leaders, and church pastors with skills and resources to create and sustain a culture of relentless intentionality around sharing the Gospel winsomely and effectively in natural ways. We do this through our church-based training courses and by raising up teachers and leaders of Organic Outreach. In countries outside of the US, the leaders we work with are indigenous to those countries and therefore, in a much greater position, translate the principles of Organic Outreach into the local ethnic and social culture.
Currently, we have trained nearly 50,000 leaders and their congregations in 13 countries through events and cohorts.
You Can Be Part
of Our Story
Organic Outreach has given us a profound and yet highly practical approach to shaping an outreach culture in our church. We are seeing the passion for outreach increasing as people are equipped with simple and attainable yet, dramatically life changing practices that deepen their engagement with people far from God and see them reached with the gospel.
Ken Korver, Senior Pastor